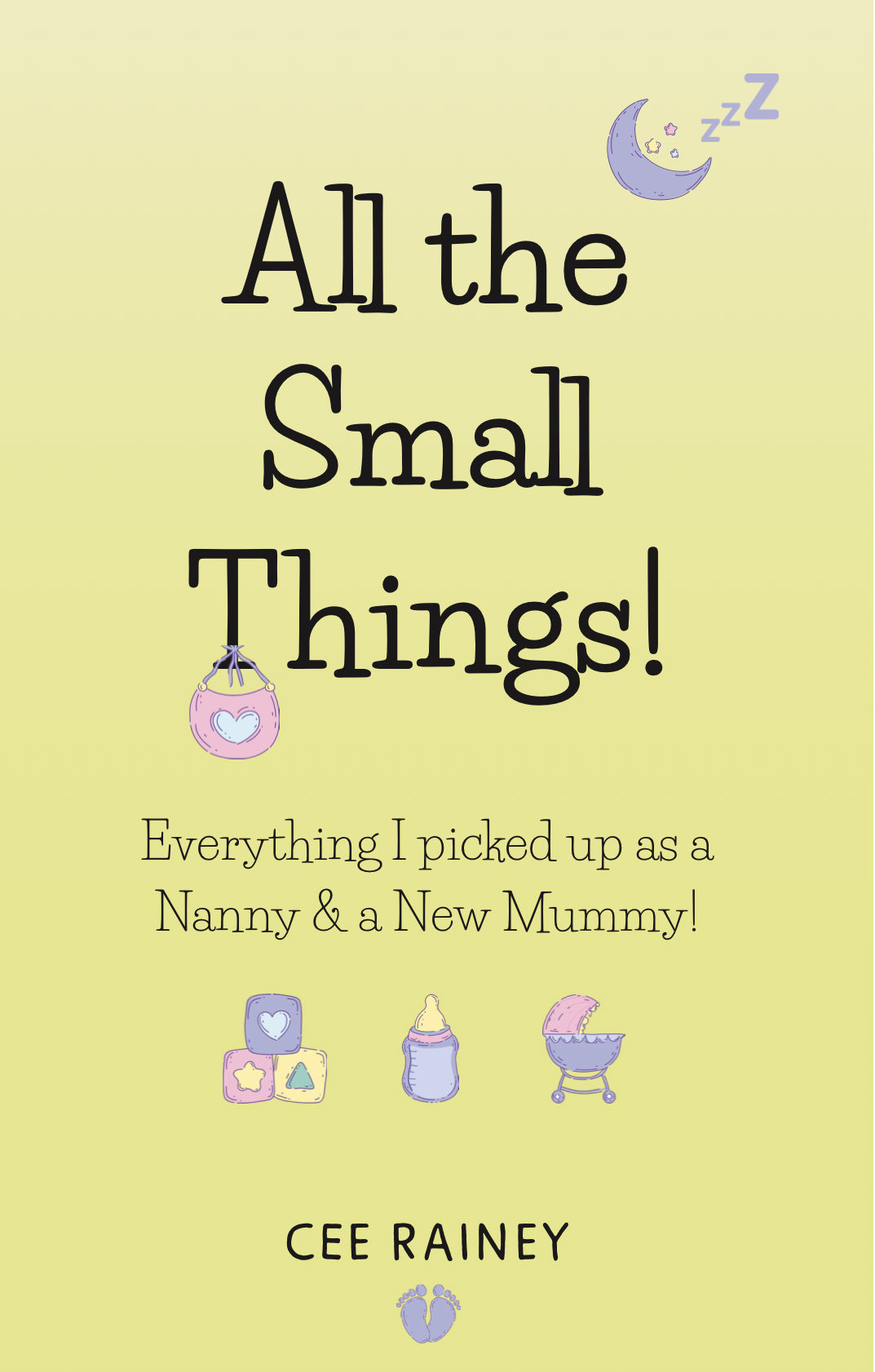 Laugh and cry with me through my baby's first year
Available at these major retailers
Cee was born and raised in Auckland, New Zealand. After qualifying as a nanny, she spent 25 years in her chosen profession, caring for babies and young children across the globe. In her 40s, she became a first-time mum to a longed-for daughter.

All the Small Things began as a blog and came from her desire to share her combined experience as a childcare professional and new mother. In this, her first book, she brings together the best of both worlds with a collection of humorous, practical and supportive insights focusing on the first year of parenthood. Today, Cee lives in Coleraine, Northern Ireland, with her husband, daughter and stepchildren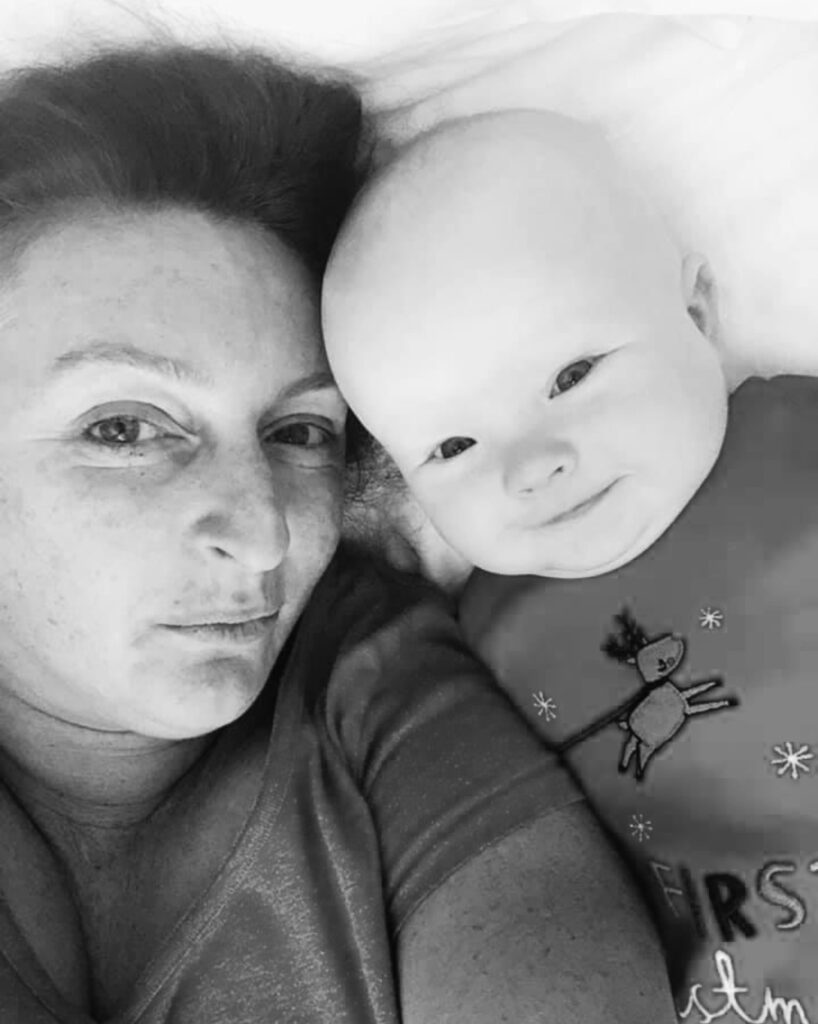 My first year survival guide for you !
Your bedside, 'what the heck do I do in this moment' guide for when you have a precious minute to yourself. 
I unashamedly share and compare my experience as a professional Nanny with my experiences as a New Mum.
I was daring to explore the topics we all want and need to know but they don't talk about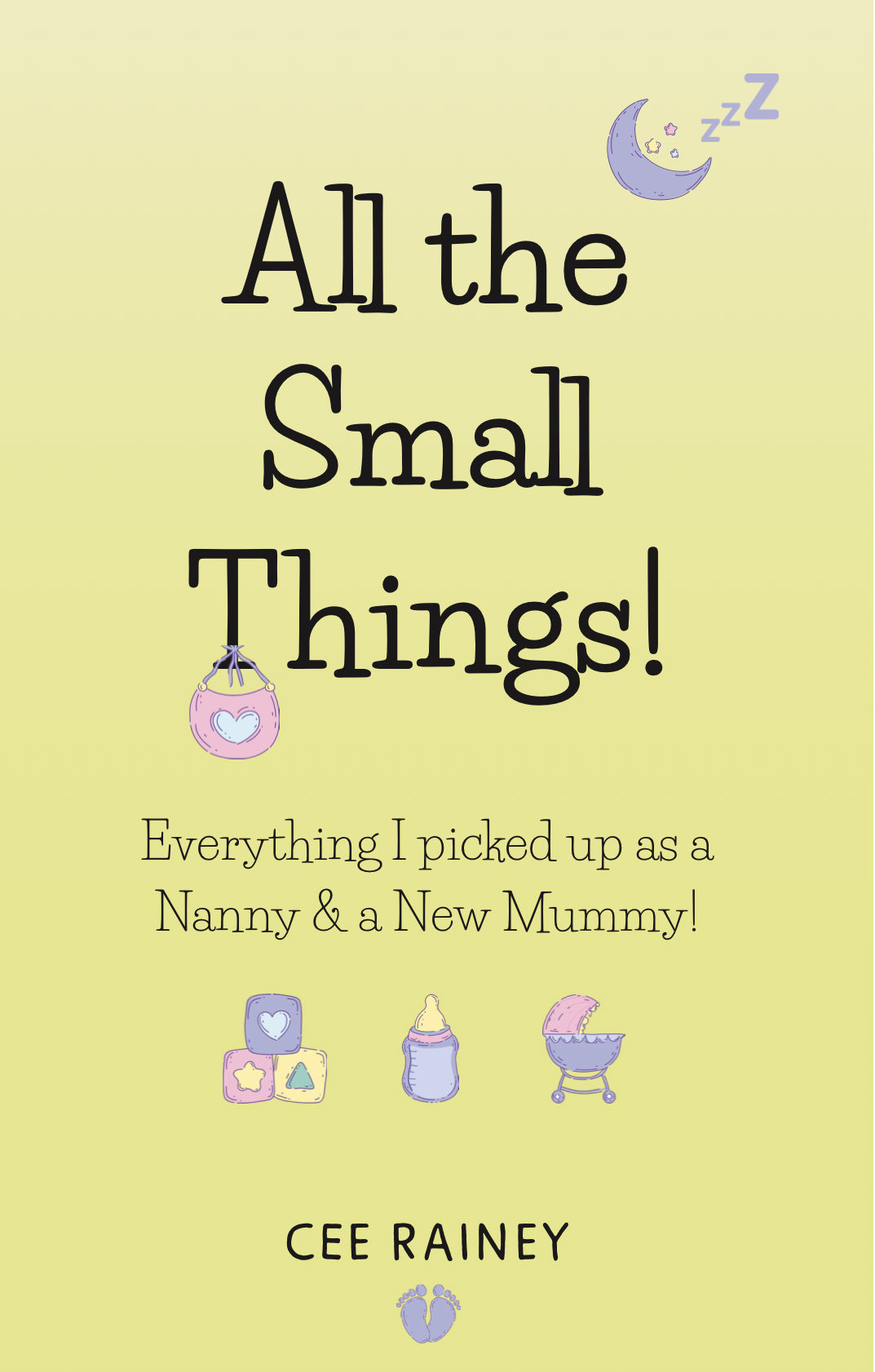 All the Small things - Out Now!
Cees blogs were like a baby bible to me. I loved reading her practical tidbits and personal experiences and how she dealt with situations good, bad, and ugly. She helped me to know that we all go through the same things at different times and we are all In this together and can find solace and support in each other and our babies weird and wonderful ways of fitting into our family. By sharing I was able to try different approaches with my own baby. It's great she has put all her ideas together for mums all over to learn, laugh and live by.
This book helped me by giving me confidence to be the best mum I can be, by sharing what she knows as a nanny and went through as a mum, Cee helped me understand, Motherhood can be  scary but wonderful. I needed to hear that it's not always smooth sailing but I've got this and this too shall pass. My new mantras. Cee doesn't shy away from telling you like it is but with helpful hints to get you through. Invaluable at midnight when there are tears at bedtime, and that's just me. Her knowledge, invaluable experience and sometimes very personal insights make me feel like I'm not alone. Every mum needs to read this before baby, use it as a manual during the first year and give it to every pregnant friend!
I have three children and wish this book was available before. It's full of wonderful tips and tricks I needed to know. Even now I use her sleep methods with my new baby, game changer! I am always learning and we can never have enough tried and true methods to fall back on. I can't recommend this book enough, to help new parents, especially Mums, to get to grips with those first few months and milestones that all come crashing in on us it seems. I was especially touched when she talks about 'things' others don't, that happen to us mums , like scars we have inside and out mentally and physically. I was crying in solidarity. It's a breath of fresh air to one of our own behind enemy lines know how to navigate the landmines parenting can throws at us.